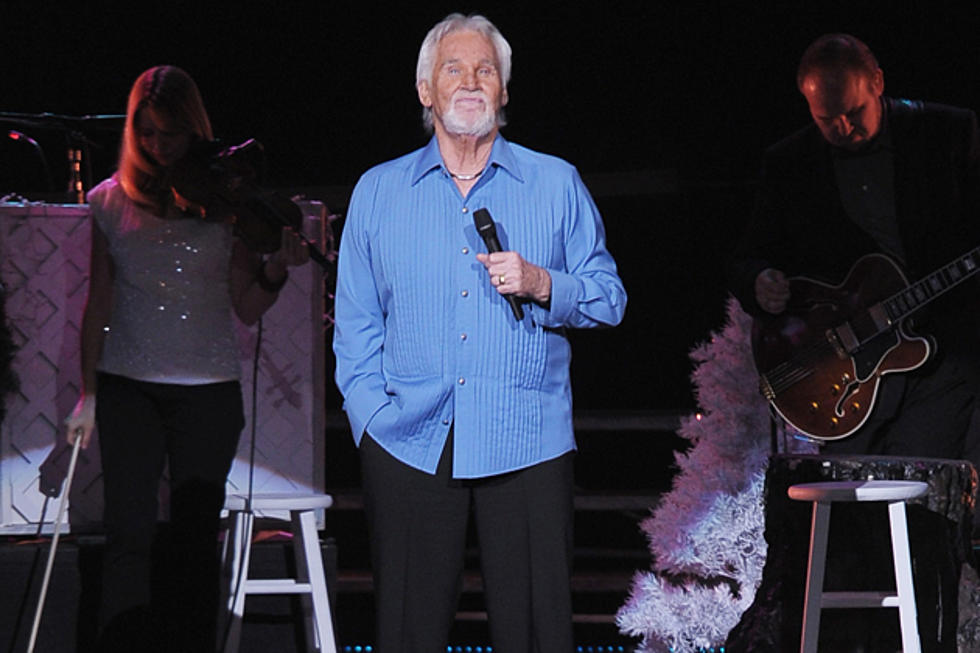 Kenny Rogers Speaks Fondly of Christmas Duet With Wynonna Judd
The name and voice of Kenny Rogers has become synonymous with Christmas music. Rogers has recorded over a half dozen holiday albums, including the popular 'Once Upon a Christmas' with Dolly Parton and 'The Toy Shoppe,'  based on his off-Broadway holiday play. Recently, Taste of Country named the Kenny Rogers and Wynonna Judd duet 'Mary, Did You Know' the No. 1 Christmas Duet. Rogers, on the road for his 30th annual Christmas tour, took the time to comment on the honor.
"That's very nice! I happen to think it's one of the best written, thought-provoking Christmas songs, and of course singing with her is wonderful!" he told Taste of Country.
Each year, Rogers still looks forward to his annual Christmas and Hits Tour, which incorporates local children's choirs. However, he is disappointed with this year's Northeast leg: "It's funny 'cause we haven't had snow the whole tour," Rogers said. "So I always ask everybody, 'So, where's your snow?' and it's like you can just see it in their faces: 'We haven't had it yet, thank goodness.' It's all about where you come from."
"I'm a photographer, so snow makes beautiful photographs," the crooner added, explaining why he likes to see snow during his Christmas tour. "That's what I enjoy about it. And it does feel more like Christmas to me."
Rogers, 73, is looking forward to a busy 2012 with a new major record deal with Warner Brothers, the release of his autobiography and the new Kenny's Casino Café, which he mentioned will be opening in Illinois.
More From AllChristmas.fm