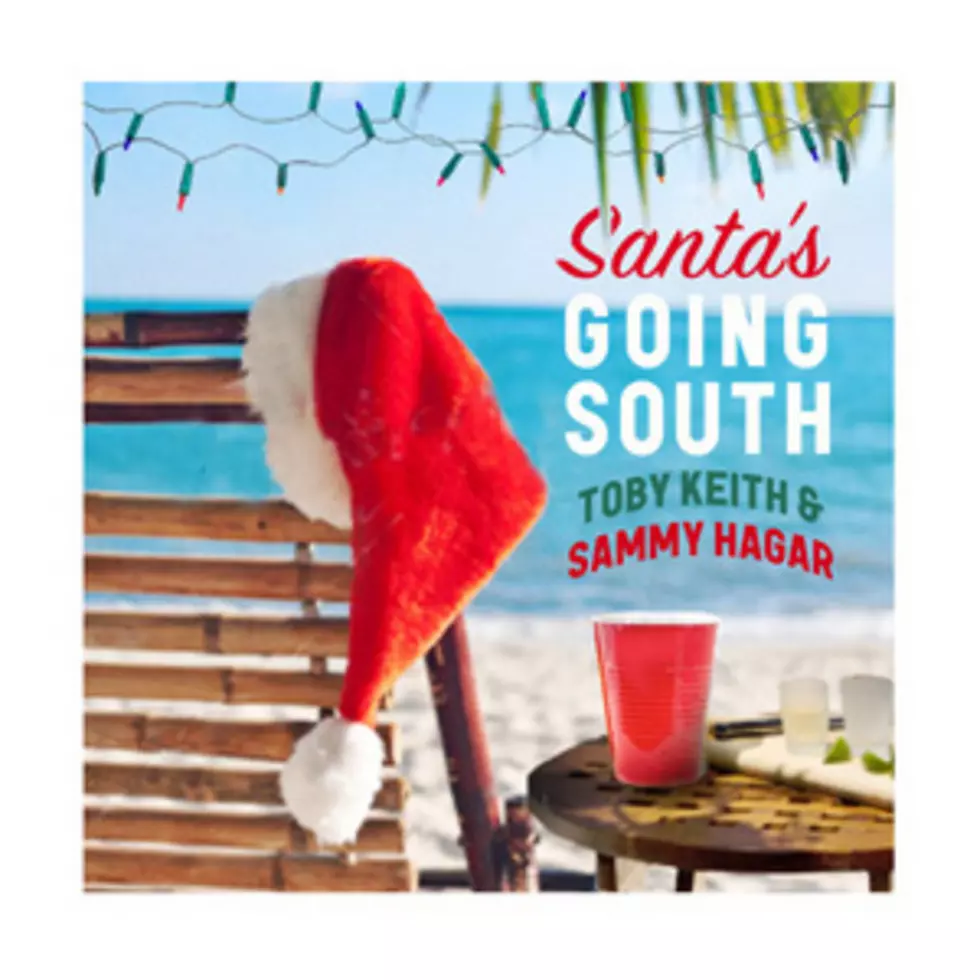 Sammy Hagar Duets With Toby Keith On 'Santa's Going South'
We all know that Sammy Hagar heads down to his infamous Cabo Wabo Cantina in Cabo San Lucas, Mexico, pretty much every holiday and free weekend he gets, so it's no surprise he plans on traveling south of the border for Christmas this year -- nor that he wrote a song about it. What may be a little more surprising is who he tapped as a duet partner for the tune: country star Toby Keith.
Hagar is known for his party-down, meet-me-in-tequilaville vibe, and Keith takes on the willing role of Hagar's ready-for-anything wing man for this track. The two open the song trading off lines about the terrible weather in Chicago, Toronto, New York and San Francisco, then get to the crux of the matter -- they are both more than ready to spend the holidays kicking it in warm beach climate.
"Ain't gonna be no white Christmas / Ain't gonna be no reindeer / Ain't gonna be no sleigh bells ringing / Not around here," Hagar sings over a shuffling, jazzy jig. Keith comes right back it, singing "I'm packing my tank tops / My board shorts and my flip flops / I take first class non-stop / Down Mexico way."
Then they both come in, their voices actually meshing well: "Yeah, cause Santa's going south this Christmas / Santa's going south this year / I say say Santa's going south this Christmas / And he won't be back 'til summer is here."
What follows back-and-forth rhyming about the benefits of wintering in a tropical paradise -- which hey, you really didn't have to sell us on. Send us to Cabo with Hagar and Keith and we'll sing a song about it, too.
Listen to Sammy Hagar and Toby Keith Perform 'Santa's Going South'
More From AllChristmas.fm