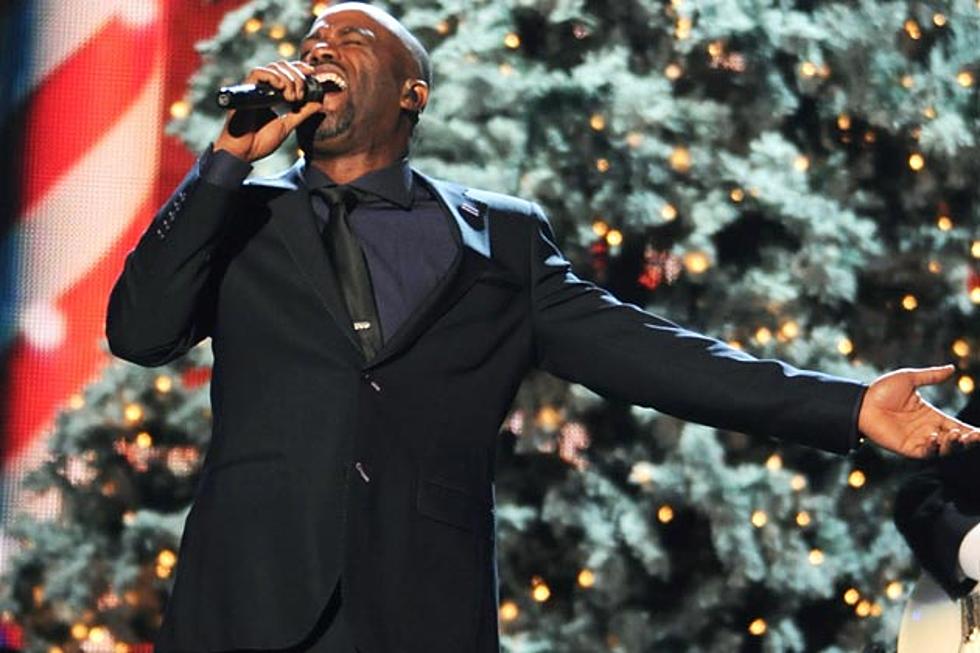 Darius Rucker's Wife Forbids Him From Christmas Shopping
Don't expect to see Darius Rucker making any late night runs to Walmart in the coming weeks to do any Christmas shopping for his kids. Not that he's done with his Christmas shopping -- he's just not allowed to do any shopping for the holidays himself.
"My wife and I have been together for 12 years," Rucker tells Taste of Country with a grin. "We've had our ups and downs and everything, and we've got rules. One of the rules is I don't Christmas shop … because if I did, the list would be 10 times bigger than what it should be [laughs]! I'd go and get everything!"
"I do shop for [my wife]," he says of the one exception to the rule.
And what about the gifts that Rucker wants for Christmas this year? "I believe if you want it, go get it," he says with a laugh. "I live that way. If I want it, I just go get it. I'm not going to say, 'Hey, honey, this is a cool Christmas present you can get me.' So we only give each other gifts on our anniversary. But it's cool … she buys all the gifts and I get her a gift."
Rucker will be giving his fans a new musical gift some time after the the first of the year. Stay tuned to Taste of Country for more from our exclusive interview with Rucker about what's to come in 2012.