Blake Shelton's 'Not So Family Christmas' Special to Air December 3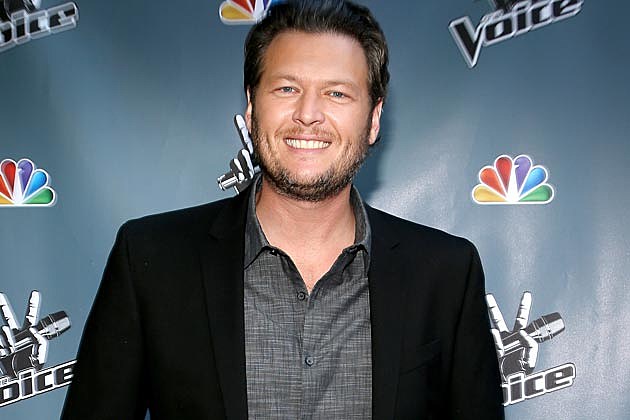 Christmas just got a little bit more country this year. CMA Entertainer of the Year Blake Shelton has revealed that his Christmas special, 'Blake Shelton's Not So Family Christmas,' will air on Dec. 3 on NBC.
The singer has been in an especially festive mood this holiday season, first releasing an album titled 'Cheers, It's Christmas,' then following it up with the special, which features celebrity guest stars including Shelton's wife Miranda Lambert (who performed 'Jingle Bell Rock' with him on his Christmas album), as well as Reba McEntire ('Oklahoma Christmas'), Kelly Clarkson ('There's a New Kid in Town') and his mother, Dorothy Shackleford, who also co-wrote and sang on 'Time for Me to Come Home' from the holiday collection.
Aside from re-creating a large slice of his recent album, Shelton will also welcome fellow 'The Voice' coach Christina Aguilera, Larry the Cable Guy and Jay Leno for several comedy sketches.
"I love Christmas music," Shelton says (quote via Country Music Is Love). "I listen to it year-round. I had always wanted to do a Christmas album, so getting to do 'Cheers, It's Christmas' was exciting for me, and then to have NBC let me do a special around the CD, well, I still can't believe it. I am so proud of the performances on the show, the skits are hilarious and the icing on the cake was having the opportunity to perform with my mom, a song we co-wrote together."
He adds poignantly, "Christmas has always been about family to me so having my mom and Miranda there — that made it Christmas."
Source:
Blake Shelton's 'Not So Family Christmas' Special to Air December 3